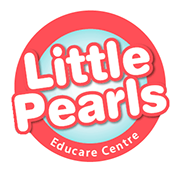 Little Pearls Educare Centre
· is a warm, spacious and family-focused ECE centre licensed for up to 40 children in the heart of Mt Albert / Owairaka · provide high-quality, affordable and inclusive early childhood services · serves children from 3 months to 5 years and open each weekday, from 7.00am until 6.00pm · offers full-day and short-day enrolment options · offers 20 hours free ECE services per week for 3-5 years old (4 hours per day as morning or afternoon sessions -Subject to availability)
Philosophy
"Each child is a different World" and "Every child is precious like a pearl"Our aim is to enrich the lives of children with multi-cultural and diverse backgrounds by focusing on the individual needs of each child. Our focus is to provide the best possible care and education to our young children in a nurturing, secure and home setting environment. We strive for excellence in our work at Little Pearls. To learn more about our philosophy please click here.
Reserve your child/children's spot now!
To find out more and to register your interest please Contact Us. You most welcome to visit us during the week time by having an appointment.
Enrolment
If you would like to request a place for your child/children at Little Pearls Educare Centre or for information about fees please complete our online "enrolment request form" below. We will respond promptly. To find out more about enrolment please click here.
*The information collected on this form enables your child to be recorded on the waiting list. It will not be disclosed to any other party except under the terms of the Privacy Act.
Child's Details
Child's Name
Date of Birth
Requested Days
Starting Date

Parent's Details
Parent's Name
Email Address
Phone Number
Home Address
Comments
Education in Our Centre
Our Centre aims to be aware of the different cultural backgrounds of the children and encourage all children to respect and value those differences. We ensure that all children are treated as equals and they are encouraged to take part in every aspect of the centre's daily activities. Multilingual teachers, who reflect the diversity of the children enrolled, will be among the assets of the Centre.
Newsletter
Please download our latest newsletter and updates about our centre. To find out more about other publications please click here.
Useful Ministry of Education Links for Parents
Education portal education.govt.nz which contains information about education from early learning through to tertiary Parent website parents.education.govt.nz is designed to help parents understand how quality early learning can give their children a stronger start in education
Visual Tour of Little Pearls
Visit our Gallery Page of Little Pearls Educare Centre.
Our Staff
Little Pearls Educare centre is highly committed to provide quality programmes and to do this we employ dedicated teachers who are passionate about education and the enhancement of children's potential.

The centre will be operated by registered and experienced early childhood teachers to ensure that children are treated with respect, love and compassion. We are also committed to maintaining higher than required ratios of teachers to children, for the benefit of providing quality learning to those children who attend Little Pearls Educare Centre. Our Centre is committed to employ more than the minimum number of staff required by Ministry of Education. You can be assured your child is in the best possible hands with well qualified, friendly staff who share a love of working with children.
Career
Want to be part of our teaching environment? If you are interested in working with us, then we are interested in hearing from you! Please email your CV to career@littlepearls.org.nz and we'll be in touch soon.
Contact Us
If you have any questions or comments, please send us an email or give us a call.

2a Lorraine Avenue
Owairaka, Mount Albert
Auckland 1025, New Zealand

email: contact@littlepearls.org.nz
phone: +64 9 815 2277